RetailMeNot, Circuit of The Americas ink promotional coupon, ad deal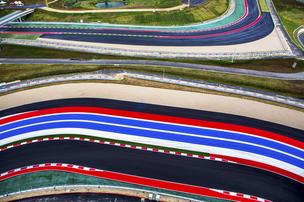 Digital Online Deals company RetailMeNot Inc. has inked a partnership deal with Circuit of The Americas racetrack to peddle special offers for events at the Austin circuit, the companies said Monday.
The agreement will also give Austin-based RetailMeNot (Nasdaq: SALE) advertising exposure at more than 20 COTA events, reaching potentially more than 1 million track attendees annually.
The deal kicked off with RetailMeNot offering a 20 percent discount on a family ticket package for the upcoming MotoGP race in April.
"We value partnerships with burgeoning Austin institutions like the Circuit of The Americas who - like RetailMeNot - are helping to change the landscape of our hometown," said Jill Balis, senior vice president of marketing for RetailMeNot in a statement.
"We believe COTA is an opportunity to grow awareness of our services with an international audience of consumers and potential brand partners who value the power of our marketing platform and mobile capabilities that help drive sales."
Michael Theis is the Austin Business Journal's digital editor.