SAN DIEGO -- Before the dodgers">Los Angeles Dodgers took the field Saturday night to face the San Diego Padres, Don Mattingly gathered his players in the clubhouse for an impromptu meeting.
He didn't have a particularly long or motivational speech prepared. He simply outlined where the Dodgers are and what they have to do during the final games of the regular season before the playoffs start.
"They all know where we're at," Mattingly said. "It's about where we're going, not about where we've been."
[+] Enlarge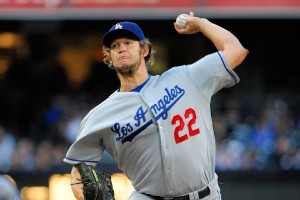 Where the Dodgers are going will actually have a lot to do with how they play over the final week of the regular season. Despite clinching the NL West and their first playoff berth since 2009 on Thursday, the Dodgers still have no idea who they will play when the playoffs start and more important, where they will be to open the postseason.
After Saturday's 4-0 win over the Padres, the Dodgers are tied in the overall NL standings with the Pittsburgh Pirates, one game ahead of the Cincinnati Reds, two games behind the St. Louis Cardinals and 2 1/2 games back of the Atlanta Braves.
It would be natural to assume the Dodgers are still eyeing to claim the best record in the National League and home-field advantage in the playoffs, but the truth is they are more concerned about going into the playoffs healthy and rested.
"We feel like we can win anywhere," Mattingly said. "We feel like we can win on the road, but you want to be healthy. I would also like to be at home. I would much rather have home-field advantage but do I want home-field advantage and not have Hanley [Ramirez] or Adrian [Gonzalez] in the lineup? No. The priority is I'm going to try to get these guys as healthy as I can and keep them sharp."
The Dodgers have certainly been a strong road team this season. They have the best road record in the National League and the second-best road record overall. They won a franchise-record 15 consecutive road games this summer and celebrated clinching the division on the road by celebrating in the Arizona Diamondbacks' pool.
So Mattingly is more than comfortable taking his team on the road to open the postseason as long as his team is healthy.
"We're going to play, we're going to keep playing," Mattingly said. "But not at the risk of [playing someone hurt]. When medical says Hanley is a little tight, I'm not going to use him. We're going to be more safe than sorry later."
Mattingly said he would meet with players nursing injuries and decide which ones would sit on which days after talking to the medical staff. Some of the players Mattingly plans on talking to on a daily basis about playing time are Ramirez, Gonzalez, Andre Ethier, Carl Crawford, Matt Kemp and Yasiel Puig, who have battled various injuries to various degrees this season and are now all able to play if needed.
"Is having home-field advantage more important than having Hanley?" Mattingly said. "For me, I'm going to say no to that right now. Is it more important than having Adrian? I'm going to say no to that right now."
As much as Mattingly would like to have home-field advantage in the NLDS and potentially the NLCS, he said angling for a particular matchup in the playoffs is not part of his thought process right now either. The Dodgers have a winning record against the Cardinals (4-3) and Pirates (4-2) and have a losing record against the Braves (2-5) and Reds (3-4).
"It's too close over there with Pittsburgh, St. Louis and Cincinnati," Mattingly said. "We're still within range of Atlanta. We should play it out and worry about ourselves without a fear of who or where we play and set ourselves up again to be ready to play. If we're healthy and playing up to our capabilities, I like our chances. If you talk to our guys, we're not afraid to go anywhere. I think when you start looking at [Clayton] Kershaw and [Zack] Greinke to start out and [Hyun-Jin] Ryu and Ricky [Nolasco], we feel like we can beat anybody anywhere. We feel like we're as good as anybody and can match up with anybody."
Kershsaw, who has a 1.88 ERA and will likely be the first Dodger since Sandy Koufax to end a season with a sub-2.00 ERA, said the Dodgers will have to win on the road at some point if they want to win it all and didn't see much difference in doing it earlier or later in a series.
"We have to win wherever we play," Kershaw said. "If we go on the road Game 3 or Game 1. Donnie talked to us today about that. We have to go out and play regardless."
It's always better to have home-field advantage in the playoffs but many Dodgers believe this team's turnaround was born on the road this summer and that they will continue to have success on the road in the postseason.
"I think we come together as a team on the road," said A.J. Ellis, who hit the winning home run to clinch the division in Arizona on Thursday and hit a two-run homer in Saturday's win in San Diego. "Los Angeles is so big and spread out. It's kind of like 25 guys going to 25 different locations. You see the guys on the field, but a lot of us have families at home and live far away so we hustle out of the clubhouse to get home. But on the road we spend time together and bond together. It creates that camaraderie and chemistry. It's that underdog, us against the stadium mentality. We really relish playing in front of crowds like that."
ESPNLosAngeles.com
Source:
Go